How to add an online shop to your existing WordPress site
25 August 2020
COVID-19 and the lockdown restrictions has forced a lot of businesses to selling their products and services online. You may already have a web site where you want to add an online shop or some ecommerce functionality. But you don't want a complete redesign of your website. Fortunately, if you have a website built in WordPress, that's relatively easy to do.
WooCommerce, however, is more than just a plugin. it allows you to build a complete ecommerce platform. It can provide the full range of ecommerce features and administration, allowing you to easily build product pages, setup a shopping cart as well as handle the checkout process and payment
It's free to use, but you can extend its functionality even further with various paid and free extensions. Extensions can do anything from shipping tracking to integrating with Mailchimp to send out email newsletters and product promotions.
Plan your estore and online shopping experience
Before you download WooCommerce and add it to your site you will need to do some planning before your start.
Who are your target customers: Who are you selling your products to? What are their demographics why will the buy your products over a competitor's?
What types of products will we be selling (Product Categories): What categories of product will you be selling? The type and number of categories of products you sell will influence how your products are presented.
Products: How many products will you be presenting on your website?
Images: Do you have category images to help explain your range and any special features and benefits of your range to your customers? Do you have images of your products? How many images per product?
Countries: What countries do you want to be able to ship to?
Shipping and Payment: Standard WooCommerce websites can use free shipping or establish simple shipping cost rules, and use PayPal as a payment processor to accept Visa/MasterCard payments. See note below for more advanced payment options.

Installing WooCommerce
Installing WooCommerce is as easy as any other WordPress plugin to install and setup
Search for the WooCommerce plugin from within your website

Go to your website
Go to: Dashboard > Plugins > Add New > Search Plugins
Search for "WooCommerce"
Install
Activate
Download the WooCommerce plugin

Download the plugin
Go to your website
Go to: Dashboard > Plugins > Add New > Upload
Select the downloaded plugin
Install
Activate
Note: You need to ensure that WooCommerce is compatible with your version of WordPress and the Theme that you use.
After you click activate you will be taken to the install wizard. The wizard starts by asking you to set your location, currency, whether you want to sell digital goods, physical goods, or both types of products.
Next, you can choose the payment gateway you want to use with your site. By default Stripe and Paypal are offered because they're the most popular payment gateways. There are other options, and depending on where you live one of the alternatives may be a better choice for you.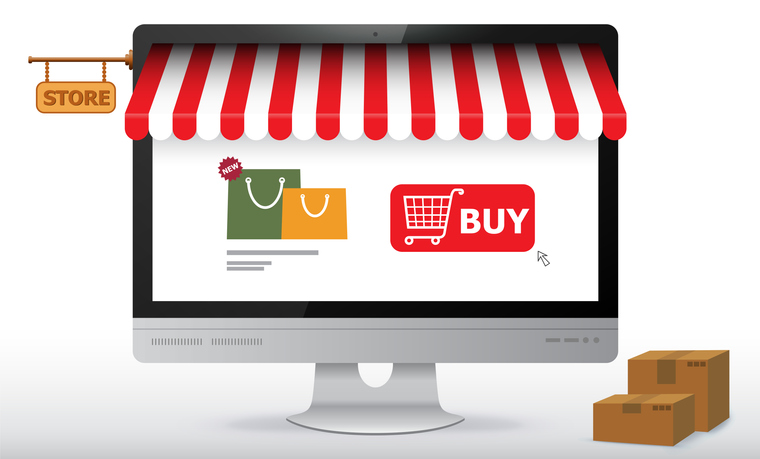 Customising look and feel
The WooCommerce install wizard will offer you the option to install and activate the Storefront theme. This is the default theme for WooCommerce sites. Do not select this. You will already have a theme, which determines the look and feel of your website.
The ecommerce pages and online shop you create with WooCommerce will use the styles and formatting of your existing theme. Most themes look fine with WooCommerce out of the box, though some tweaking maybe required to ensure quality and consistency, in terms of look and feel, are maintained across your site.
There may also be a requirement at some stage to totally redesign or reskin your website to ensure you have a lightweight theme that runs faster and integrates better with WooCommerce.
To learn more about installing WooCommerce you visit: https://woocommerce.com/