Maintenance & Security
Websites built on platforms that are open source (WordPress, Magento, Joomla and others) and or use plugins, often need regular maintenance to ensure they are running smoothly, the data and financial information is secure and that it's not a prime target for hacking and other security breaches.
We suggest maintenance and security checks are done quarterly at minimum. This means that every quarter your entire website gets thoroughly checked and plugins and security are safely updated.
Blick offers a robust process of regular maintenance, security updates, and reports ensuring peace of mind for you and your customers. 
Security
We have options for all clients, whether large, small, local, national or international. Importantly, our websites are hosted in Australia, giving you piece of mind that you can expect quality and reliability and that your data is secure and falling under Australian data laws.
Whether you're hosting eCommerce websites, high-traffic retail websites, business-critical applications or something else, protecting your online assets is an important part of your digital infrastructure.
Some of the protections and precautions we offer include:
Managed Dedicated Servers located in Sydney
Back up/redundant servers in Melbourne
Raided drives
Monitoring 24/7
Uptime monitoring and notifications
Fire Wall and Brute Force security
Encrypted communication
Security plugins
Daily backups of files and databases
Website maintenance
Websites aren't something we create and leave to run seamlessly into the future.
They're sophisticated platforms needing updates to core platforms, plugins, hardware and browsers. Add to this the constant threat of cyber-attacks and the internet, search engines and security constantly evolving, and it's critical to ensure your website is well maintained.
7 key reasons for regular website maintenance:
Security
Updates to plugins
Fixing broken links
Checking your website's speed
Checking your website's mobile responsiveness
Updates to the core platform/CMS (content management system)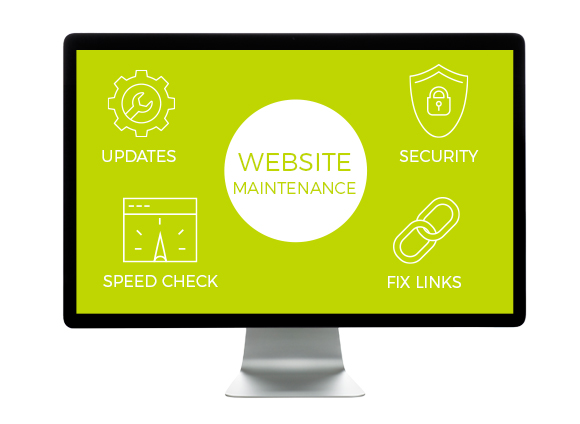 One maintenance is FREE for small and medium websites and only $920 ex GST a year for quarterly maintenance of most standard to advanced websites. If you have special needs we can customise the maintenance based on your requirements.
Speak to one of our team to discuss the right maintenance solution for your website.
* During your website maintenance, we may find a need for a new or improved plugin for installation to your website. Should a plugin require fees in order to continue accessing updated versions, this additional cost will need to be paid by the client.